We are a team of fun, knowledgeable, and curious travelers with decades of experience.

Our Story
Welcome to Wild Sage!
We are a new company created by two experienced guides whose careers were derailed by Covid, and rather than give up we decided to take it to the next level. After 20+ years of working for someone else, Manu & Claire had two options: go work for another company or join forces and do it themselves. The Ladies are now IN CHARGE!
We design active and cultural tours for small groups that offer a perfect blend of nature, culture and cuisine. Go active with a walking or cycling tour, or just explore with a more relaxed pace, it's up to you! We're a refreshing alternative to the many corporate agencies out there, with new ideas, renewed energy, and women at the helm bringing compassion and cooperation to the table, a lifelong passion for travel, and serious dedication to creating the perfect tour for you.
What's in a Name?
After a long search for a company name (you'd be surprised how hard it is to find something that captures your vibe and isn't already registered!!!) we turned to nature for inspiration. On a lovely hike through a forest in Puglia we started listing off plant names and eventually hit on sage. It's simple and evokes cooking aromas from warm kitchens and herbal brews, but it also means "wise," so we're the Wild Wise Ones, tapping into decades of experience while reveling in every adventure as if for the first time. We're so excited to get started and hope you'll join us!
​
Meet the Team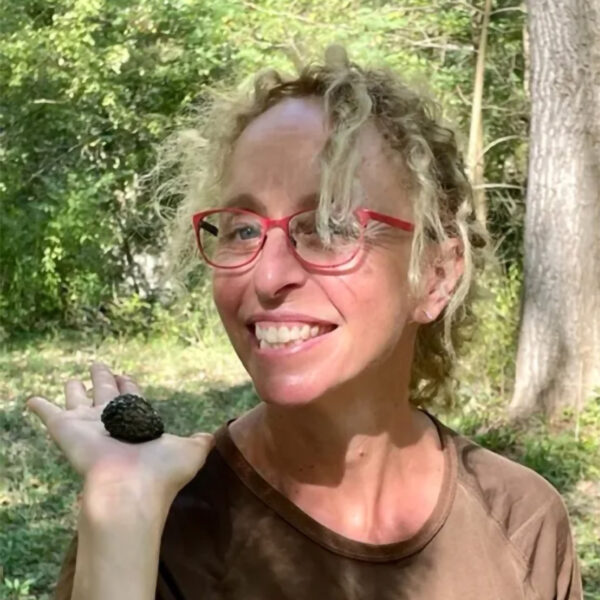 Founder & Guide
Manu was born in Genoa but has also lived in Sardinia and Tuscany before settling permanently in Rome. She loves traveling and has taken grand voyages to the Galapagos Islands and Australia as well as many smaller trips around Europe. She even lived in California for a time! She has a degree in biology and worked in wildlife management in Tuscany before becoming a full-time guide over 20 years ago. Since then she has developed and guided tours throughout Italy, and she is a licensed tour leader. She won the "Top Guide" award from the U.S. outdoor outfitter REI, for whom she led tours in Italy. She loves meeting new people and is also passionate about art, nature, wildlife, and good food and wine. You can find her out on the trail nuzzling all the wild donkeys.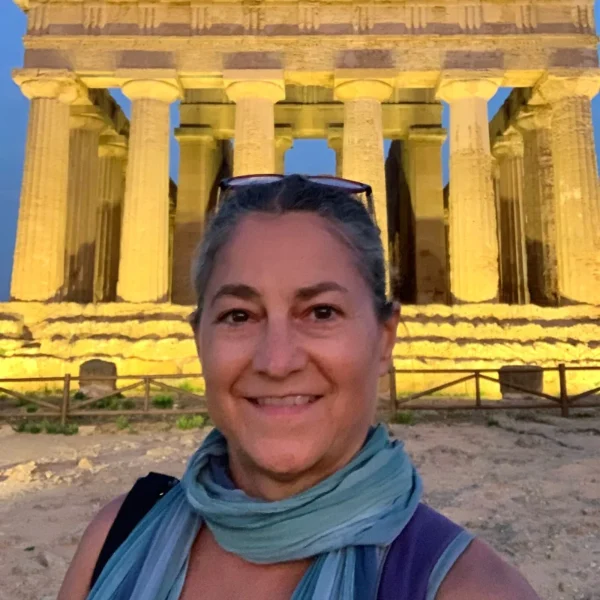 Founder & Guide
Claire was raised in Pennsylvania but wanderlust eventually drove her out into the wider world. She's been almost everywhere from Albania to Zanzibar, and lived in China, France, and Belgium before finally settling in Florence after becoming a guide in Tuscany in 1997. She has a PhD in French Literature and Philosophy but happily abandoned academia for a career on the road. She has guided walking and cycling tours throughout Europe and especially loves the ones that allow her a post-hike swim (and she won REI's "Top Guide" award a year after Manu did!). She's also a serious history nerd, so when she's not on the trail you can find her reading every single sign at the Archaeological Museum.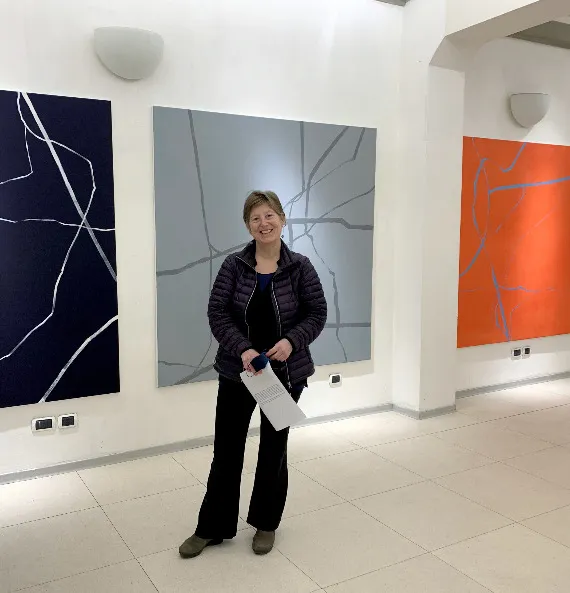 Tour Manager & Guide
Melissa is originally from Michigan but has been living in Florence for over 20 years. She has guided tours throughout Italy and France and is fluent in both languages. She's a passionate cyclist and hiker but her real calling is in the Visual Arts. She has taught drawing and painting in Tuscany for years and recently completed her MFA. Melissa can often be found at contemporary art shows that raise interesting questions about life, beauty, and the human condition.